🎃GIGI'S SPOOKY HALLOQUEEN MIZZTURY BAGS 🎃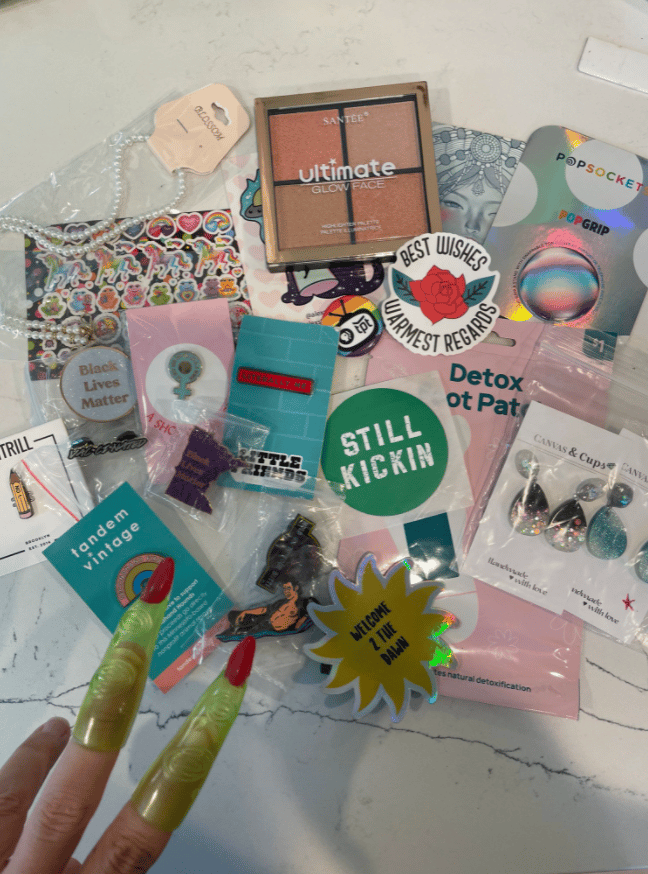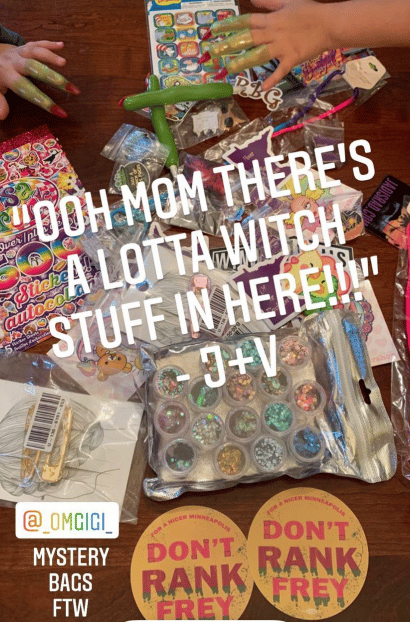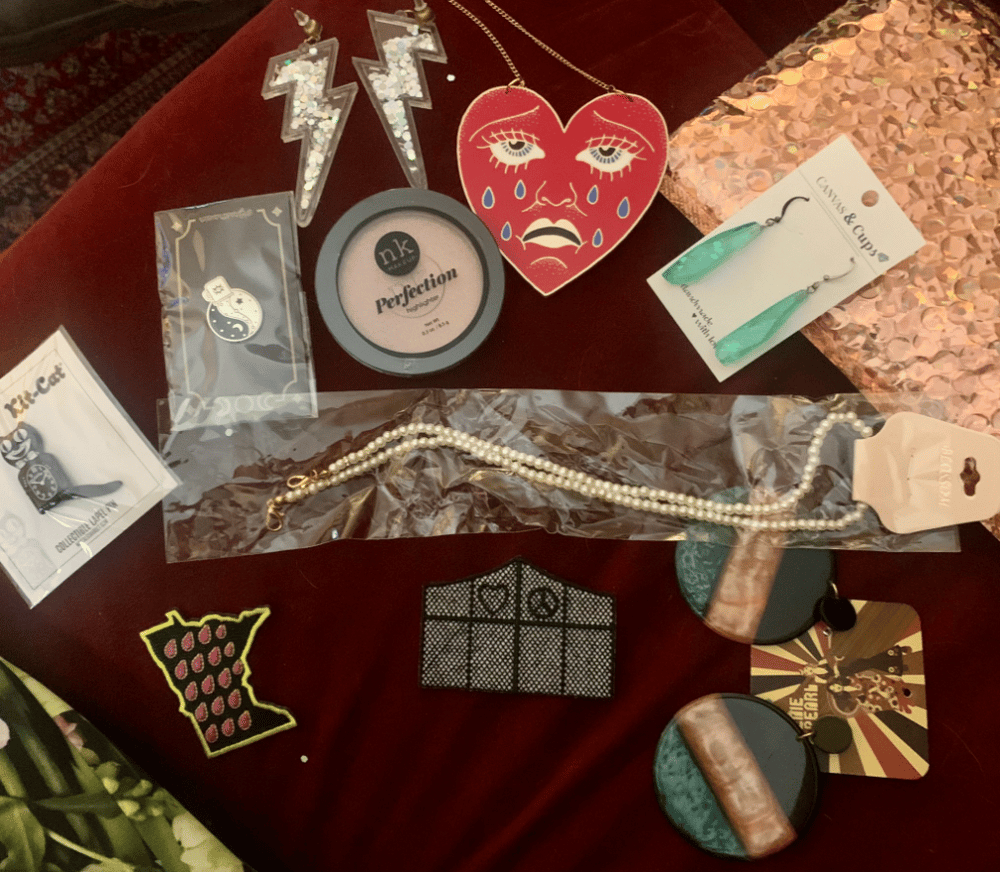 As a collector/adult with ADHD I hyperfixate on things and end up with so much stuff - literally just THINGS around my place and honestly. I just don't need them anymore. I'm talking pins, patches, stickers (an obscene amount of Lisa Frank stickers!!), earrings, socks, makeup, sheetmasks, wholesale stock that never made it to the site or sold slowly on the floor etc etc
I'm only listing 50 bags at 3 different prince points ($20, $40, $60) so that i'm not overwhelmed and since all this stuff is here with me i'll go out on THURSDAY OCTOBER 21 - FRIDAY OCTOBER 22 (updated on 10/15).
The more you pay the more stuff you get. Also leave me a note tell me what fandoms you like, are your ears pierced, do you like makeup, so I can curate the perf back FER YOU
LAST PICTURE IS AN EXAMPLE OF ALL THE SHIT I HAVE AND THE FIRST FOUR ARE OF THINGS I HAVE SENT OUT BEFORE
Also
- any makeup i send has never ever been used !!
- all earrings are on hooks or studs, they're nickel free (to my knowledge you honestly never know with most stuff) and never been worn. if they were worn i switched the hooks out before sending to you
- if you get something and it doesn't work for you please share with someone else i've never had a person get these and hate them. I always try and send a really good mix also if youre paying with applepay and can't leave me a note about what you like just email Setti orders at gigisflairemporium dot com she will make sure i get your note!!